Verve Residences | Bonifacio High Street South
Listing Description
Verve Residences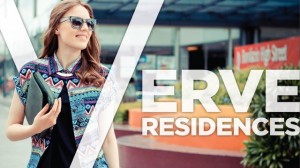 Launch: July 2013
Verve residences is the third residential tower in the High Street South Block, a development that is three city blocks wide in the middle of  Bonifacio Global City. In addition to the existing developments in the area like the famed Bonifacio High Street, Serendra, Market! Market!, The Mind Museum and the many urban parks, High Street South is set to be a premier cultural hub where residents can enjoy living in the midst of a place that mixes the best retail flagship stores (think H&M, Chanel, JImmy Choo, etc.) with outdoor pedestrian oriented shops, al fresco dining, street performances, art galleries and the like.
Verve Residences sits at the center of High Street South, along 26th Street, one of the major thoroughfares in BGC.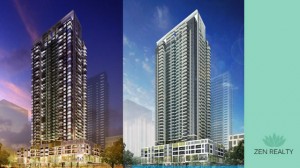 Development Summary
| | |
| --- | --- |
| 45th Floor | Penthouse |
| 43rd Floor | Lower Penthouse |
| 7th – 42nd Floor | Residential Floors |
| 6th Floor | Units with Garden Deck |
| 5th Floor | Urban Villas |
| 3rd Floor |  Amenity Deck and Urban Villas |
| Ground – 2nd Floor | Verve Lobby and Retail Areas |
| Basement 1 | Retail Parking |
| Basement 2 -5 | Residential Parking |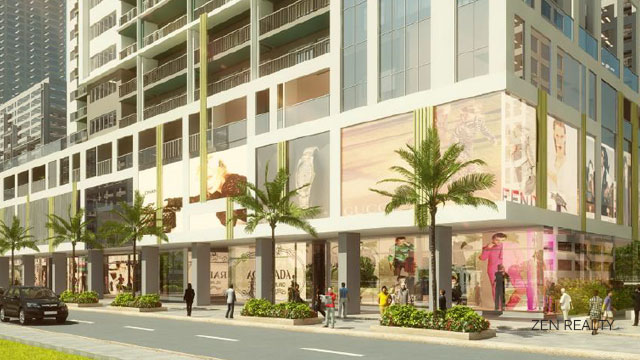 RETAIL CONCEPT
Small scale boutiques / Pedestrian-oriented stores
Anchor tenants / Flagship stores
Outdoor / Leisure-oriented commerce
Cultural / Institutional area
AMENITIES
INDOOR AMENITIES
Lobby with lounge areas
Fitness Studio
Board Room (w/pantry)
Function Room
Entertainment Studio
Kids Room

OUTDOOR AMENITIES
 Infinity pool
Lounge & Kiddie pools
Pocket Garden
Landscaped Garden
Glass Bridge (Covered)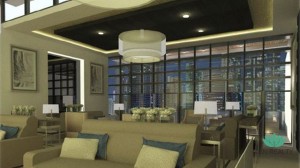 The Glass Bridge lounge gives residents a chance to be at ease while enjoying a perfect view of High Street South.  It has sliding doors and numerous windows so it can be used as both an open air lounge or an air conditioned function room.
This area's interior was masterfully designed by C.T. Onglao Architects who is credited with the interior design of the Seda Hotels and the high-rise towers of One Serendra, both Ayala Land developments among many others.
UNIT TYPES
Studio Unit
Floor Area: 36 sqm. / 118 sq.ft.
Price: P4.8M – P5.2M
1  Bedroom Unit
Floor Area: 56 sqm. – 69 sqm. / 210 sq.ft. – 226 sq.ft.
Price: P7.4M – P9.5M
2 Bedroom Unit
Floor Area: 97 sqm. / 318 sq.ft.
Price: P12M – P18M
3 Bedroom Unit
Floor Area: 128 sqm.
Price: P17M – P32M
Urban Villas
Floor Area: 129 sqm. – 193 sqm. / 423 sq.ft. – 633 sq.ft.
Price: P17M – P26M
Garden Units
Floor Area: 74 sqm. – 161 sqm. / 243 sq.ft. – 528 sq.ft.
Price: P8M – 18M
UNIT FEATURES
Fire Detection and Alarm System
Fire Sprinkler
Audio Guest Annunciator
Telephone Lines
CATV Outlet
Multi-point Water Heater
Provision for A/C
Provision for Washer/Dryer
PAYMENT TERM OPTIONS
FOR ALL UNITS
Cash 30, 10% discount
Cash 60, 9% discount
Deferred 50/50, 3% discount (50% DP, 50% over 60 months)
Deferred 30/70, 1% discount (30% DP, 70% over 60 months)
Deferred 20/80, 0% interest (20% DP, 80% over 60 months)
Questions? Viewing Appointment Schedules? Contact us