Nautilus Seafront Condominiums
Listing Description
Seaside Condominium living in Playa Calatagan's Premier Community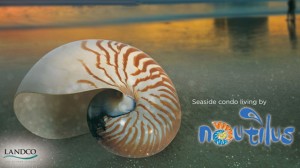 LOCATION: Playa Calatagan, Calatagan, Batangas
AVERAGE PRICE & SIZE
STUDIO: P3.2M | 32.58 sqm. / 106.89 sq.ft.
ONE BEDROOM: P5M – P5.5M / 53sqm. – 55 sqm. / 174 sq.ft. – 180 sq.ft,
Nautilus is the first residential condominium located at the most prime beach front properties in Calatagan, just 80 meters away from the beach.  Now you can have your own place near the ocean where you can unwind at your own pace and not have to think about checking in or checking out. The days of looking for a place where you can book a weekend getaway with your family is over! Now you can own your own piece of the beach without the hassle of having to worry about maintenance, having a caretaker and security.  You can even earn money from your units by having them rented out when you aren't using it!  Acquiring a piece of the beach has never been easier.

Development details
4 Mid-Rise Condominium Buildings

The Aquaria – 1.2 Hectare Anchor Amenity of The Nautilus 

Ample Parking Space
Shared Lobby
4 Residential Floors
Low Density and Highly Exclusive with a Total 95 units only per Building
Turnover Date: Last Quarter of 2014

The Aquaria Amenity Features
Welcome Reception Center
Bath Houses
Kiddie Pools
Water Play Features
Pool Coves
3-storey Giant Slide
Wooden and Cove Pool Cabanas
Sunken Pool Bar
The Sands Cafe
Beach Side Entrance

What makes the Nautilus at Playa Calatagan unique?
Best swimming beach in Calatagan
525 meters of fine white sand
Accessibility to nearby landmarks
1.5-hour drive from Tagaytay
2.5-hour drive from Manila
Excellent views of the West Philippine Sea
Rolling to gradually sloping terrain

Playa Calatagan Exisiting  Amenities
Beach clubhouse
Bamboo park
Amphitheater park
Central park
Hilltop clubhouse

Activities at the Beach Club
Snorkeling
Banana boat
Kayak
Jet Ski
Water Ball
Frisbee

Unit Features
Biometrics access to main entry door
Well-ventilated receiving areas & hallways
Extensive Balcony area
Exhaust hood provision
Provision for Cable TV connection
Power & Lighting switches & outlets
Automatic fire sprinkler system
Provision for window-type AC unit
Questions? Viewing Appointment Schedules? Contact us