Century Spires Makati Studio
Listing Description

Century Spires Makati Studio
Century Spire is a collaboration between esteemed architect Daniel Libeskind, masterplanner of Ground Zero at the World Trade Center site; Armani/Casa, the celebrated Italian home fashion brand; and Century Properties Group, one of the Philippines' leading real estate firms.
This gem of a residential building is located inside Century City, a modern, mixed-use development located in Makati City that brims with sky rises that are products of collaborations between world reknowned designers and master planners.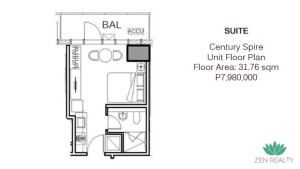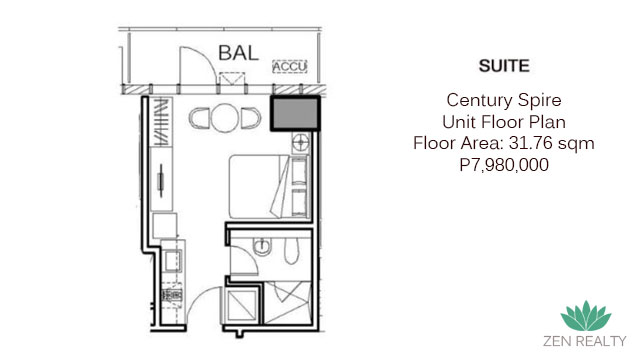 The Century Spires will be in the neighborhood of the following architectural masterpieces:
 Gramercy Residences
Knightsbridge Residences
Milano Residences (interior design by Versace Home)
Trump Tower
This masterplanned community will also feature:
Corporate office towers
Centuria Medical Makati, a state-of-the-art medical facility
Century City Mall, a world-class retail complex
The Century Spire Amenities
Century Spire will be anchored by five core amenities including the Lobby, Pool, Bar, Relaxation Area, and Library – all designed with the deft touch and sophisticated style of Armani/Casa.
Pool Area

Juice Bar
Relaxation Area
Library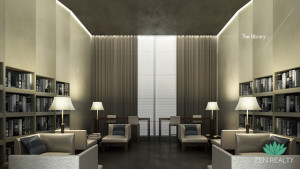 News Press
Read about the Century Spire being awarded Best Mixed-use Development last in the Philippine Daily Inquirer.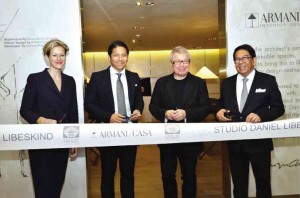 Questions? Viewing Appointment Schedules? Contact us