Ayala Westgrove Heights Lot 365 sqm
Listing Description
Ayala Westgrove Heights Lot 365 sqm for sale in Silang, Cavite.  This is a relatively flat lot, very easy to build on and faces  northwest.  The lot is very near Kidsgrove and is a short drive from the Main Clubhouse and Main gate.  This phase features many built houses so homeowners will have a group of friendly neighbors ready to meet.
The Amenities at Ayala Westgrove Heights

Main Clubhouse
1 hectare Central Park with man-made Lagoons
Children's Play Area
Covered and Outdoor Basketball Courts
Fitness Gym
Outdoor Tennis Courts
Picnic Areas
Soccer Field
Social Hall
Swimming Pool with Outdoor Jacuzzi
Tree-lined Jogging and Biking Paths

Ayala Westgrove Heights Kidsgrove Clubhouse
Children's Play Area
Junior Basketball Court
Multi-purpose Hall
Skating Rink
Swimming Pool
Wet-play Area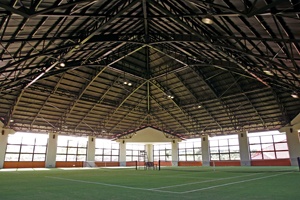 Ayala Westgrove Heights Sports Center
Function Room
Indoor Badminton Courts
Social Hall
For Future Development
Game Room
Indoor Basketball Court
Lap Pool and Kiddie Pool
Playgrounds and Picnic Areas
Wellness Center

Ayala Westgrove Heights Orchard Park
 (under development)
Within Ayala Westgrove Height's sprawling open spaces and rolling terrain will emerge the Orchard Park. At 28 hectares, this combined park and natural preserve is the single largest hallmark in the development.
Encompassing nearly 7 hectares, Orchard Park South features a blooming Mango Orchard as a landmark centerpiece, as well as pathways and lawns for family activities.
Much of the Orchard Park remains in its natural state, it is sustainable and environmental – allowing Westgrove's most colorful residents, its mature trees and amazing birdlife, to thrive.

Ayala Westgrove Heights Crestwood Park
Sunny days outside are central to The Crestwood living experience. The 8,000-sqm Crestwood Park is a family grove where you can do whatever brings you closer-an impromptu picnic, a yoga session, a finger-painting hour. You can also take a quick stroll down to the Sports Center for the weekly game of soccer or badminton. Whether playing games with your children or going brisk walking with.
Nearby Schools
St. Scholastica's College – Westgrove
Beacon Academy
DLSU – Canlubang
Don Bosco
Ateneo Graduate School of Business
Nearby Hospitals
Asian Hospital
South Luzon Medical Center
Nearby Commercial Centers
Paseo de Santa Rosa
Alabang Town Center
Solenad 1 & 2 (NUVALI Retail Center)
Ayala Mall Nuvali
All Home
Ayala Westgrove Heights Lot 365 sqm
Listing Location
Location is not the exact address of the listing
Questions? Viewing Appointment Schedules? Contact us